A Disability Plan looks
after your income in
case of an accident
A Hospital Plan covers
the expenses should you suffer an emergency

Debt Relief ensures that
you don't leave your
family in debt
A Funeral Plan assists
with the expenses
related to a funeral
What to expect from Momentum Life Cover
This is what Clientele Life Cover Pays Out
How much do you get from 1Life Life Cover?
Life Insurance Companies in South Africa
You're here right now because you are thinking about your future, and the future of your loved ones. And you know that a life insurance policy is one of the most certain means to protecting that future. Life insurance companies in South Africa offer you that security.
Below is a list of the life insurance companies that provide us with quotes.
Momentum Life Insurance
1Life
Dial Direct
Budget Insurance
1st for Women
Auto & General
AllLife
Frank.net
Life insurers represent some of the biggest corporations in the country, and Life Compare seeks to be that bridge between you and your life insurance company of choice.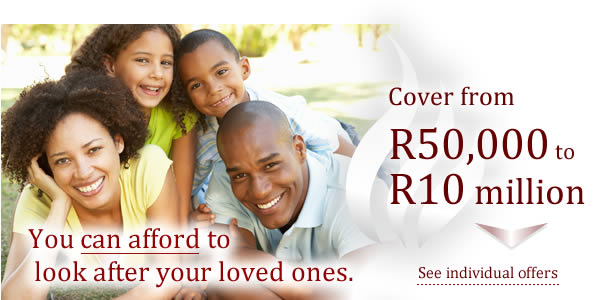 Life insurance terms explained easily – click here for more!


There are different perceptions of what constitutes life insurance, but the long and short of it is that life insurance is insurance that mainly covers you for health and death. The health part concerns your need to be covered in the event that you get critically ill, impaired during your work, or any sort of problem relating to your physical body that may render you unable to provide for your family. The second, death part of life insurance concerns your desire to provide for your family long after you have passed away. Thus, you find that life insurance policies make huge sums of payouts to the beneficiaries of their members upon death. This money covers for your immediate burial, settle any outstanding debts that you might have, and/or provide a cash flow for your beneficiaries.
South Africa's biggest life insurance company is the Old Mutual Group. It is followed closely by Sanlam Group, and third on the list is are the combined Momentum and Metropolitan life companies. There is a long list of life insurers, and a handful of which are the specific companies that we at LifeCompare.co.za work with to provide you with the best life insurance quotes in South Africa.
You can never be too young to take out life insurance. In fact, younger people are usually favoured when calculating premiums because they can pay their monthly premiums for a longer period of time, and for the young people, the benefit is a reduced premium than older counterpart pay.